Free! After The Flames Webinar Series
Fire, Flood, and Mud: Assessing postfire debris-flow hazards across the western U.S.
With Jason Kean, Research Hydrologist, U.S. Geological Survey
This webinar was hosted on Friday, July 28, 2023

Join COCO as they host Jason Kean on his work in assessing postfire debris-flow hazards in the west.
Parts of the western U.S., like southern California and Colorado, have a history of damaging debris flows after wildfire. Other regions are facing new postfire risks due to expanded wildfire activity. After a wildfire, emergency managers need rapid answers to the questions: Where in the burn area are debris flows likely? How much rain will it take to cause a problem? And how big will that problem be?
Using examples of recent postfire events, Jason will describe how the U.S. Geological Survey and its partners work to answer those questions. He will also discuss current research to improve debris-flow hazard assessments with new tools to answer questions: Where will debris flows travel? How long it will take the burn area to recover? And what are the risks to future fires?
Please join us for Jason's interactive webinar on Friday, July 28 at 9:30 AM MT.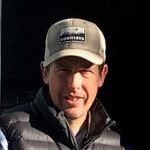 Jason Kean is a Research Hydrologist with the U.S. Geological Survey's Landslide Hazards Program and has worked on postfire hazards since 2006. He has a B.S. in Civil Engineering from Cornell University and an M.S. and Ph.D. in Civil Engineering from the University of Colorado.