Free! After The Flames Webinar Series
wildfire Ready Watersheds
With Chris Sturm, Watershed Program Director, Colorado Water Conservation Board
This webinar took place on Wednesday, June 7, 2023. Please click below for the webinar recording and slides.

Join COCO as they host Chris Sturm and his presentation of the Wildfire Ready Watersheds program
The Wildfire Ready Watersheds Program provides guidance to help predict where and what post-fire impacts will be felt in local communities. The program provides a detailed work plan that community groups can use to refine and add detail to the study in ways that reflect local priorities and values. Importantly, the Wildfire Ready Watersheds Program also provides guidance on actions that may be taken to reduce the impact of these post-fire hazards on infrastructure and natural resources – both before, and after, a wildfire occurs. The Wildfire Ready Watershed Program hopes to support pre-and post-wildfire planning and response efforts in your community.
Please visit Wildfire Ready Watersheds for additional information.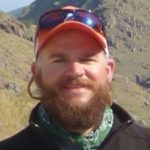 Chris Sturm obtained his bachelors and masters degrees from the University of Georgia.  He worked for several years in education around natural resources, until he arrived in Colorado in 2000.  He has worked with agricultural, municipal, environmental, and recreational uses of water and appreciates bigger-picture discussions on how best to protect water for all uses. Chris has been with the CWCB since 2007 and currently works as the Watershed Program Director.  In this capacity, he leads the CWCB's activities related to watershed protection and restoration.