In a new era of year-round, catastrophic wildfires, there is a need to address the social, economic, and environmental devastation occurring post-fire. In 2019, COCO hosted the first After The Flames conference, bringing together hundreds of researchers,  practitioners, and community members responding to the post-fire landscape. After the conference, COCO, alongside affiliates and partners, created this website as a resource toolbox for communities and agencies to access research and best management practices. 
In 2020, like the rest of the world, COCO had to pivot and adapt the in-person conference to a virtual experience. It began with a group of scientists and practitioners coming together to host an interactive, full, two-day, webinar, the 2020 Science Symposium. Since then, COCO has continued to work with universities, and federal, state, county, and nonprofit organizations to host interactive and informational webinars, continuing action for post-fire recovery.
As we emerge from the years of the COVID-19 Pandemic, COCO is thrilled to bring you the second in-person After The Flames Conference and Workshop, hosted at the YMCA of the Rockies in Estes Park, Colorado, April 15-17, 2024.
Coalitions & Collaboratives, Inc.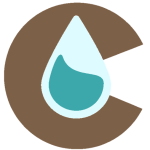 (COCO) staff have been working in post-fire since 1998. After The Flames is one of the many programs COCO hosts to foster collaborative conservation.  We recognize that passionate and engaged people are the source of action for restoration projects. We support these people and help to increase the capacity of the groups they work with. More importantly, we share and celebrate their successes in making positive, sustainable change in their communities and restoring the lands we all depend on.
We believe in utilizing adaptive management and formulating decisions based on the best available science. We believe in monitoring, researching, and documenting our outcomes with factual data. We believe that the lessons learned by studying our work, are imperative for long-term success and that we learn as much from our not-so-fruitful endeavors as from our most fruitful ones.
---
COCO works closely with affiliate organizations that will be present and contributing to the success of our conference and workshop. We welcome you to get to know these organizations better and to seek them out during the conference.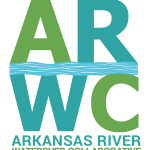 ARWC grew out of the process of wildfire and its effects on water and communities. As fires in the Arkansas River Basin became more intense and frequent, the need for organized community and agency partnerships to address impacts and preserve the health of our watersheds became clear and urgent. ARWC is a response to these growing needs.
ARWC's service area spans 23,000 square miles of the Arkansas River Basin, reaching from Leadville to the Colorado-Kansas border. Our work includes forest health and wildfire fuels mitigation, post-fire and flood recovery, stream management planning, stream restoration, collaborative development, and stakeholder engagement.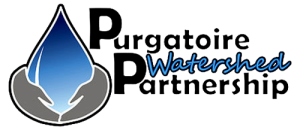 The Purgatoire Watershed Partnership works closely and collaboratively with stakeholders across the watershed on a host of projects and educational opportunities for the benefit of our landowners, communities, and the watershed as a whole.
Alongside engagement and stewardship events, our work includes; planning and implementing on-the-ground conservation, restoration, recreation, and improvement projects; and river health assessment and progress tracking data collection.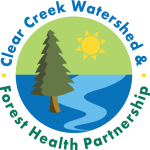 CCWFH was formed in late 2020 with a focus on partnering to reduce catastrophic wildfire risk, increase community awareness of fire-safe neighborhood strategies, and support safe and clean water supplies throughout the upper Clear Creek drainage. In September 2022, nine local government entities (Golden, Westminster, Arvada, Jefferson County, Clear Creek County, Clear Creek Fire Authority, Gilpin County, Empire, and Black Hawk) executed the Memorandum of Understanding (MOU) to establish CCWFHP as an informal organization with the mission to engage in collaborative, cross-jurisdictional planning and implementation of wildfire risk mitigation and forest health projects within the Clear Creek Watershed.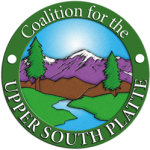 CUSP works to protect the 1.6 million-acre watershed stretching from the Continental Divide to Strontia Springs Reservoir, southwest of Denver. The watershed is a recreational mecca with over one million acres of public lands; providing municipal water for about three-quarters of Colorado's residents.
CUSP works with partners to provide essential services such as project planning, implementation, and monitoring within the watershed. CUSP's crews work tirelessly, on the ground and in the boardroom, to ensure communication, cooperation, and completion of vital programs.