Sponsorship Opportunities


After the Flames Conference & Workshop Objective:
To provide participants with ACTIONABLE BEST PRACTICES FOR COMMUNITIES AND AGENCIES IMPACTED BY WILDFIRE.
In the first year of the Conference, 2019, nearly 200 attendees interacted to explore post-fire recovery. Conference attendees included: private property owners and government land managers, agencies on all levels responding to post-fire impacts, non-profit organizations and businesses, all engaged in action directed processes of After The Flames.
Over 300 are expected to attend after the flames, 2020
This gathering presents a unique opportunity for sponsors to interact with a wide audience of post fire practitioners, leaders, scientists and action-oriented individuals seeking tools, materials and resources to navigate After The Flames.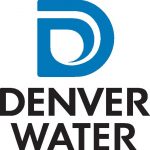 Thank You 2020 Sponsor
Denver Water